Przesiewacze wibracyjne kontrolne
Vibrating Control Screener KTS-VS 2
Function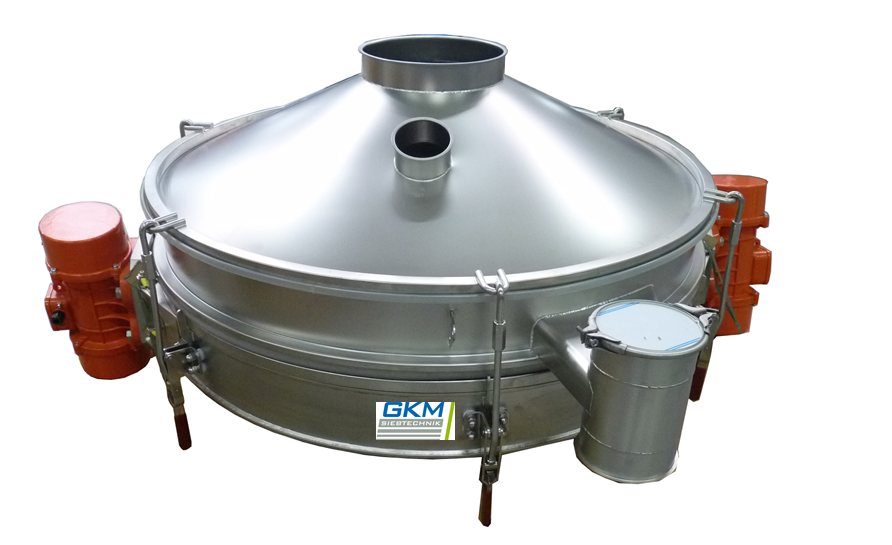 The machine is driven by two laterally attached vibration motors. The screen body can vibrate freely by means of dislocation via precisely adjusted springs. A vertical oscillation is generated at the centre which is ideal for control screening.
The fine product drops through the centre of the machine almost in free fall. Only in the direction of the outer edge of the screen is a slight transport movement attained which is sufficient for the discharge of the small quantities of oversize particles that occur.
The centrifugal force of the motors can be altered, as well the motor angle in order to adjust the retention time of the oversize particles on the screen.
Data sheet KTS-VS 2 - 1 MB
Aktualnosci
11.09.2023
Visit us at the Powtech 2023 in Nuremberg
Visit us at the Powtech 2023 in Nuremberg
Kontynuuj czytanie
29.08.2023
Do you need spare parts or service for your Allgaier screening machine?
Kontynuuj czytanie