Tamiseur d'analyse digital vibrant électromagnétique de laboratoire
Disponible pour des tamis de labo de 200 + 300 + 400 mm diamètre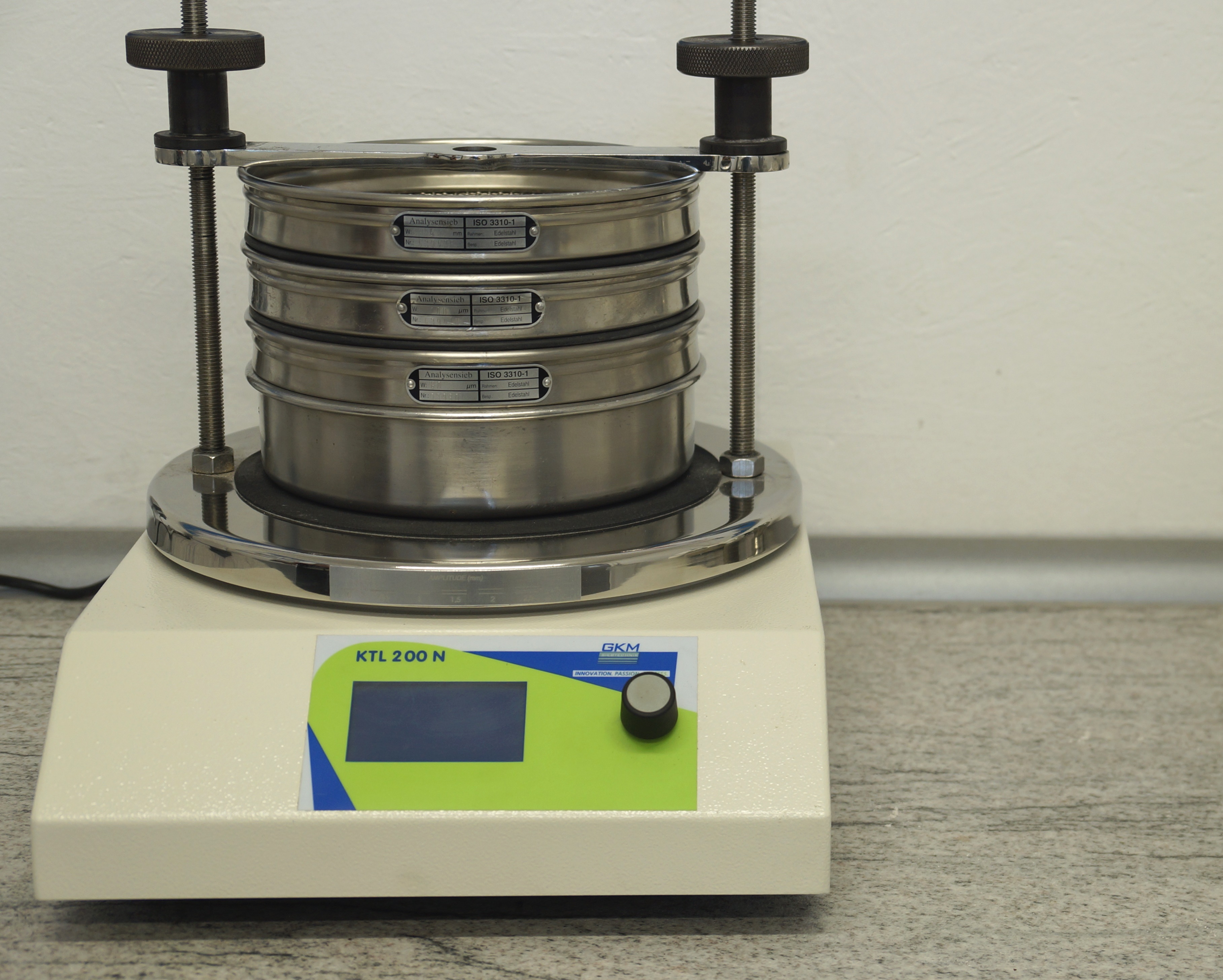 Emploi: Pour analyses granulométriques des produits secs, sous forme de poudre ou de granules avec tamis d'analyse de 200/300/400 mm de diamètre.
Granulométrie: 2 µm à 4 mm
Débit: 10-500 g
Densités apparentes: 20 à 10000 g/litre
Maille d'ouverture: > 50 µm
Nombre tamis: 8×50 mm haut ou 16×25 mm haut
Diamètre de tamis: 200/300/400 mm diam.
Mouvement: tridimensionnel
Carter: Plastique
Réglage: 0 -99 min réglable
Dimensions: Diam. 360 × 790 mm
Poids: 40 kg
Branchement électrique: 230 V, 50/60 Hz, 0,019 kW, 12 A, IP 52
Fiche technique KTL - 587 kB
Actualité
21.05.2021
NEUMAN & ESSER Process Technology by GKM
! WATCH NOW! Our new Video is online! GKM control screening machine specially designed for the requirements of the powder coating industry
Continuer à lire
16.04.2021
Visit our new virtual Showroom!
We are working hard to expand our digital presence!
Continuer à lire