Avez-vous des Tamiseurs à nutation, tamiseurs vibrants circulaires ou rectangulaires en utilisation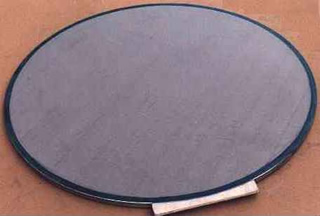 Dans ce cas nous vous recommandons notre service de re-entoilage rapide et bon marché. Vous nous retournez vos cadres vieux et nous vous les re-entoilons avec la maille d'ouverture souhaitée.
Vos avantages
livraison rapide
prix raisonnables
qualité supérieur
Actualité
14.04.2022
The use of GKM screening machines within PET recycling
The recycling of materials is becoming increasingly important due to the scarcity of raw materials
Continuer à lire
13.04.2022
Our first GKM trees are planted!
Our initiative in cooperation with Plan-My-Tree® for more sustainability and environmental protection!
Continuer à lire