Servizio di reintelaiatura
You are operating one ore more Tumbler Screening Machines, Vibrating circular or Rectangular screeners in your plant?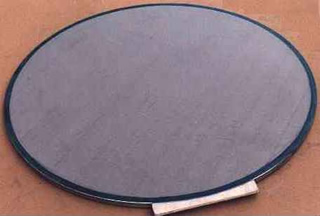 Then we recommend you our fast and fair Price re-meshing service. You send in to us your screen frames and we re-mesh it for you with the required mesh size. Of coarse we also supply completely new screens inserts.
Your advantages
Prompt delivery
Fair prices
Top Quality
Notizia
21.12.2021
GKM Siebtechnik wishes to all customers and business partners a Merry Christmas & a Happy New Year 2022
We take responsibility
Leggere di più
03.12.2021
!!New!! Electrically conductive gasket made of EPDM
Prevent electrostatic charging and provide direct grounding of the machine body
Leggere di più