You are operating one ore more Tumbler Screening Machines, Vibrating circular or Rectangular screeners in your plant?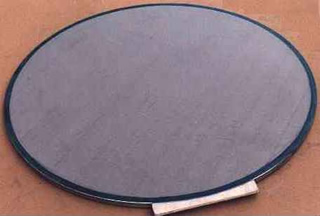 Then we recommend you our fast and fair price re-meshing service. You send in to us your screen frames and we re-mesh it for you with the required mesh size. Of course we also supply completely new screens inserts.
Your advantages
Prompt delivery
Fair prices
Top quality
News
14.04.2022
The use of GKM screening machines within PET recycling
The recycling of materials is becoming increasingly important due to the scarcity of raw materials
Read more
13.04.2022
Our first GKM trees are planted!
Our initiative in cooperation with Plan-My-Tree® for more sustainability and environmental protection!
Read more