Ultimate Tumbler Screeners
The ultimate GKM Tumbler Screening Machine - Type KTS
Function
The movement of a tumbler screening machine is usually compared with simple hand screening similar to the "gold washing pan".
The product is continuously fed into the centre of the top screen, from where it spreads out evenly to the outside across the entire screening surface. The finer particles fall through the screen near the centre and the coarser ones successively towards the periphery. The material is moved in a spiral pattern with increasing acceleration of the particles the further they are from the centre, with the result that even those particles which are almost the same size as the screen mesh are screened. All the separated fractions are discharged through the lateral outlets. The screening process is repeated again and again on each deck.
The heart of the tumbler screening machine is the patented 3D adjustment system for setting the individual retention time of any product to be screened. The main shaft is driven by V-belts and an electric motor. Using a special axially spring-mounted graphic recorder, this 3D movement of the machine can be drawn on paper two dimensionally in the form of an ellipse and then measured exactly. The measured data can be transmitted at any time for further checking. In this way, optimum settings will always be available and reproducible in the future, too.
In particular with fine products, the screen mesh openings tend to clog up and it is imperative that this be avoided if continuous operation is to be guaranteed. Various very effective screen cleaners are available for this purpose. The modular design enables different setup variations. The product can be re-screened 2 to 3 times to increase yield and screening efficiency. Other possibilities are integrated control screens or reversed screening with which the finest dust is separated first followed subsequently by coarser separations.
The ultimate GKM Tumbler Screening Machine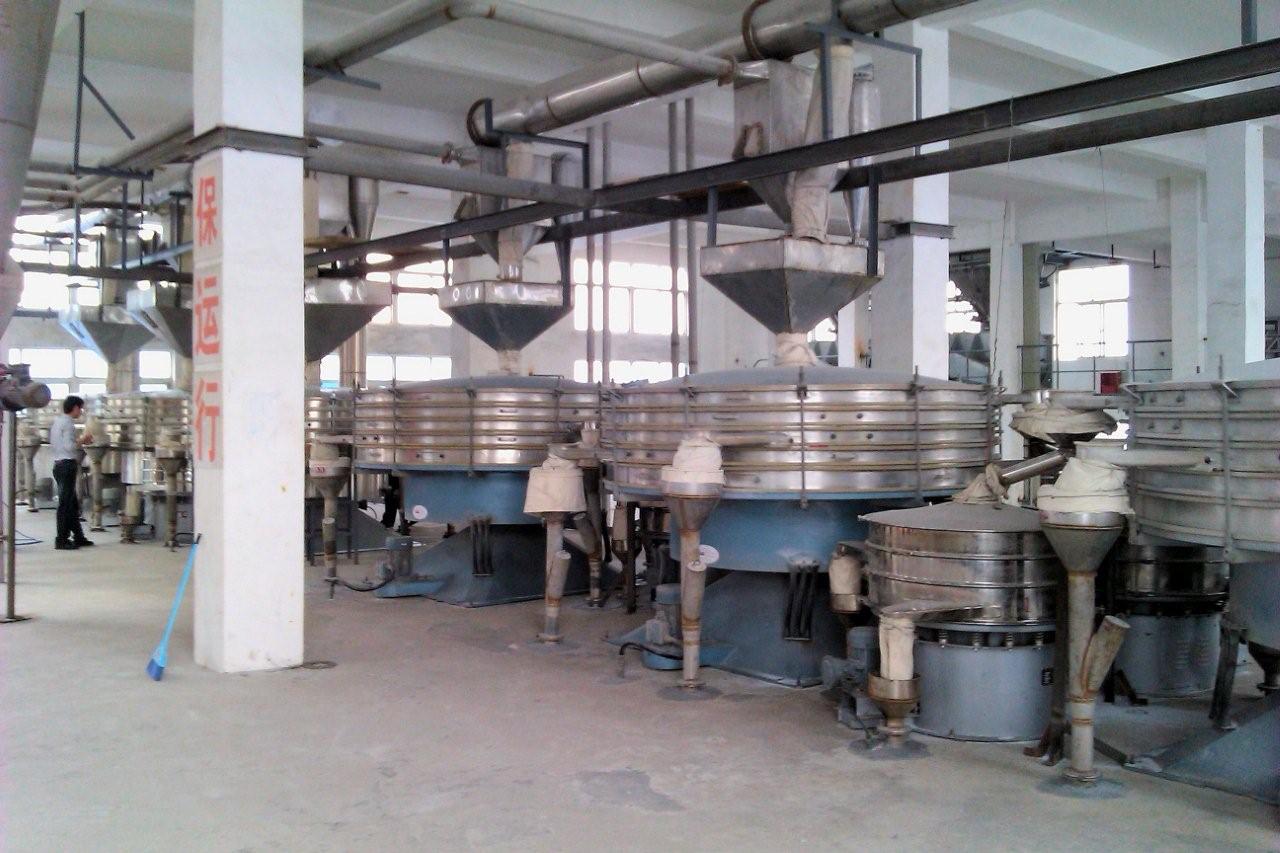 As a standard equipped with free patented manual deck lifters for all new machines > 1600 mm diameter
Can be supplied also for old machines and other brands.
Now also available with pneumatic deck lifters and spanners for maximum usability.
Most important advantages
Extremely high screening efficiency obtainable by means of individually adjustable retention time for any product and capacity
Delivered operationally ready and adjusted to each product
Up to 7 fractions simultaneously on each machine
Low acceleration, long service life of all parts, no product destruction
Up to 100% availability in 24h operation with few maintenance requirements
Tough modular design, no dead corners, low part weights
Heavy pyramid base to counterbalance the rotating body
100% statically and dynamically balanced for vibration free installation in steel structures
Automatic centering of screening inserts and strong intermediate rings and covers for simple and fast assembly and screen changing
Low construction height by means of reduced intermediate ring heights of 80 mm for best screen results on all decks
100% dustproof thanks to simple fast-mounting Silicone clip-on gaskets on the intermediate rings, thereby dispensing with the requirement to exchange the formerly used U-shaped gaskets on the screen inserts
Easy dismantling and cleaning of all parts down to the conical base
Low noise level of approx. 75 db(A)
Optional: quick clamps for maximum time saving when changing screens
Favorable prices and short delivery times